This project is located in Europe and is a unique one. The seamless combination of wood, irregular building glass, and metal, combined with high insulation and UV protection, ensures that the roof can withstand the harsh winter temperatures and strong summer sunlight in the European region.
It is a great honor for my factory to collaborate with this project and provide glass for this special house.
What did we supply?
We provide triangular heat reflective coated insulating glass for this project, mainly used for windows and exterior walls.
What are the benefits?
Use thermal reflective energy-saving glass windows with mirror effect to provide additional protection and comfort. During the day, the interior is completely hidden from pedestrians outside. The modular form and carefully crafted structure of the entire house, especially the innovative glass panel connection method, provide a customized glass dome for easy transportation and assembly.
The dome glass house meets the highest standards of comfort and durability. The circular structure has a height of 4 meters, a diameter of 6 meters, and an area of 28 square meters, ensuring unparalleled strength and stability, and can withstand any climatic condition.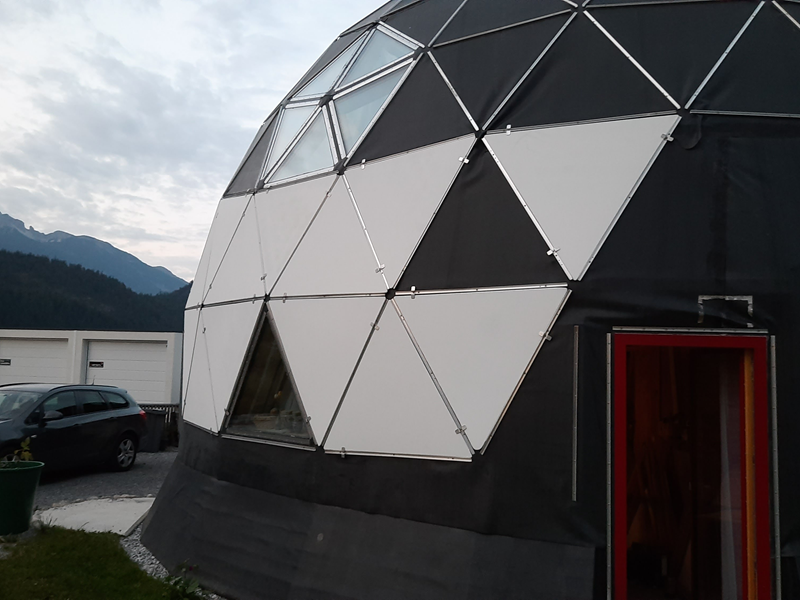 Benchmark testimonial
The customer said, "It's a great pleasure to collaborate with KXG on this project. In the beginning, we consulted with KXG about the plan for this glass house and they did not approve of using single tempered glass. They explained many shortcomings of using single-piece tempered glass on the exterior wall of the house to us and recommended a glass configuration plan that is very suitable for this project according to the design requirements. It must be said that this is a perfect plan. We look forward to collaborating with KXG on more projects."